Eco-Friendly Marijuana Packaging
July 7th, 2009 by Erin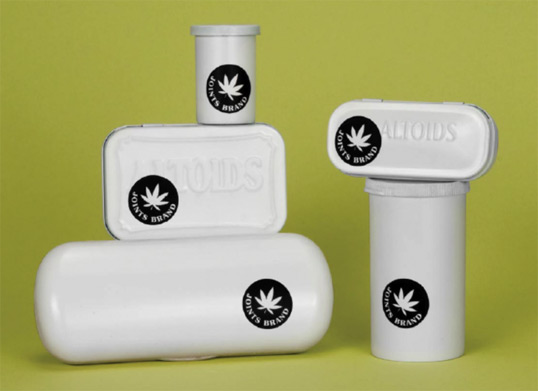 There's nothing I love more than when two of my favorite things come together, like Base Design shows us with their concept joint packaging design by recycling disposable containers, painting them white, and adding the iconic black pot leaf sticker.
Altoids containers
film canisters
glass cases
R/X pill containers
Tom Greenwood of Base says:
There's a whole ritual and tactile experience that goes with smoking, and we didn't want to detract from that. [...] Nobody owns marijuana, man.
The intent of the design is to send a "green" message while understanding that everyone rolls differently; hence the various shapes and sizes of containers.